This time last year, I under­took a huge chal­lenge that I'd nev­er even dreamt of before, let alone attempt­ed: I rode my bicy­cle from Mel­bourne to Ade­laide, wear­ing a school dress for the char­i­ty One Girl's 2019 Do It In A Dress cam­paign, rais­ing mon­ey for the edu­ca­tion of girls in Africa.
The char­i­ty runs this cam­paign every year as their major fundrais­er, and the idea is that par­tic­i­pants come up with fun and/or chal­leng­ing activ­i­ties whilst wear­ing a school uni­form dress (in hon­our of many African school-aged girls who can't) and their respec­tive friends and fam­i­ly spon­sor them and donate to the over­all cause. I had the idea in Feb­ru­ary 2019 to do some­thing a bit hard, a bit dif­fer­ent, and came up with Bike It In A Dress, my effort towards the cam­paign. In June, I became an offi­cial Ambas­sador for the One Girl team, and set out plan­ning and train­ing for the big ride.
I raised $3,482.93 for the char­i­ty, who col­lec­tive­ly raised about half a mil­lion dol­lars to help edu­cate girls. It was so reward­ing, know­ing that I'd per­son­al­ly helped 11 girls go to school for the year, as well as being a fan­tas­tic phys­i­cal and men­tal chal­lenge that a year lat­er, I'm still buzzing about.
I cre­at­ed a blog at bikeitinadress.org (since retired) to help me track and post about my own jour­ney. I've dupli­cat­ed some of those blog posts on this site as well so you can still read about my journey…
Some relevant Bike It In A Dress posts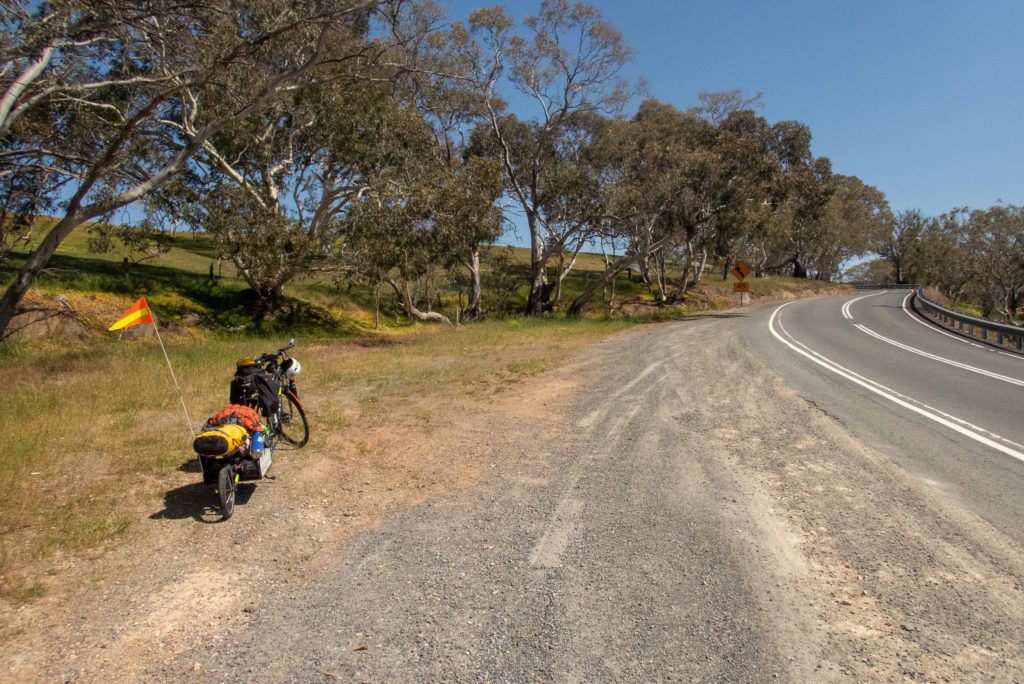 Today's ride was by far the tough­est, most gru­elling bicy­cle ride I'd ever under­tak­en, and pushed my body to lim­its I had­n't exceed­ed for more than ten years… I rode along the city streets down Glen Osmond Road and then Pul­teney Street like a con­quer­ing Roman cae­sar as I beamed with pride, appre­ci­a­tion and sat­is­fac­tion, stop­ping at Run­dle Mall and achiev­ing what I'd set out to do six months ear­li­er, with noth­ing more than a rough sketch of a plan and a crazy idea to ride to Ade­laide in a school dress.