Nev­er go on trips with any­one you do not love.
This is my per­son­al blog. If you're after my pro­fes­sion­al pro­file, please go to https://work.ryanmoore.bio
Latest posts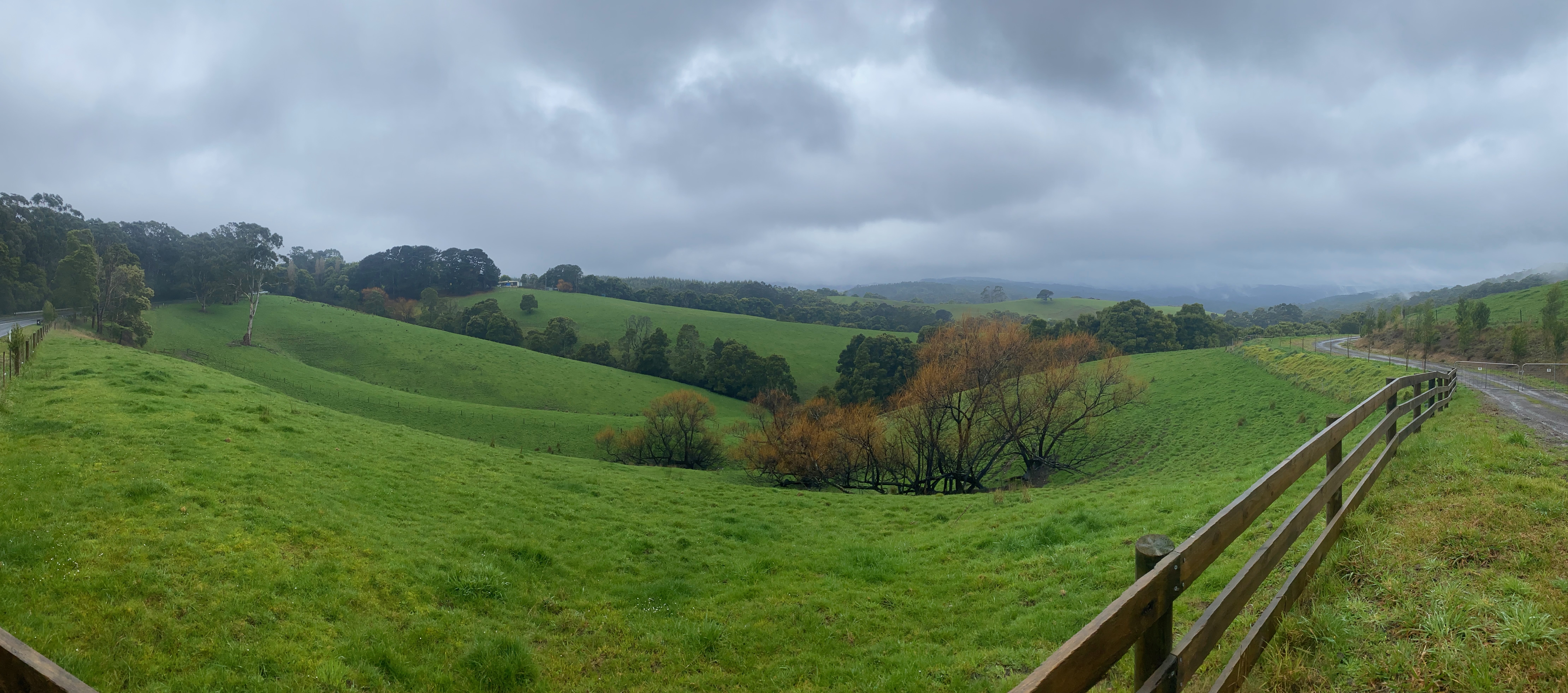 I left Lavers Hill this morn­ing in heavy fog and light rain, but with good spir­its as I rolled eas­i­ly down the hill, savour­ing the ear­ly morn­ing smells of wet for­est, the ghost­ly gums fad­ing into and out of the fog, and gen­er­al­ly enjoy­ing being on my bike in the out­doors. At the bot­tom of the hill I stopped to take a pho­to of a kook­abur­ra on the side of the road, and as I checked my GPS to see what kind of inclines I had await­ing me today, I noticed some­thing ter­ri­ble: I was on the wrong road!
Read the full post